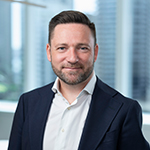 Regional Sales Manager 
(Third Party Sales – NSW, QLD, ACT)
Rodney has been in sales within the finance industry since 2004, with experience in Funds Management, lending, mortgage management and real estate.
Having spent five years in the Australian Army, Rodney believes in being structured and highly organised. This assists him achieving his priorities of offering exceptional service and providing solutions to brokers and their clients.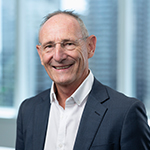 Regional Sales Manager 
(Third Party Sales – VIC, SA, WA, TAS, NT)
Steve commenced in the finance industry in 1985 before joining Resimac in 2001 when the Adelaide office was being initially set up. He has seen the business grow from a new player in the market to one which is a recognised and respected player in the Adelaide broker space.
His previous experience includes recruitment, branch management, regional sales and service management, mobile lending and small business priority banking at Westpac and AGC.
Business Development Manager
(NSW)
Leon has been in the mortgage industry since 1980. He has been a BDM for the majority of those years and understands what a business partner needs to grow their business. He has an extensive knowledge of the prime and non-conforming markets enabling him to find solutions for borrower and broker needs.
Leon's success has been built on working closely with his business partners and providing them with exceptional levels of customer service.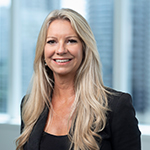 Business Development Manager
(NSW)
Liz has been in the finance industry since 2003. She has experience in small business as she owned and managed a successful Financial Planning and Mortgage Broking practice for 15 years before making a career change over to one of Australia's largest aggregators.
Initially Liz worked in the Financial Planning space then transitioned into the lending area, working in mortgage broking for 7 years. When in the aggregator space she was mentoring, training and business building with brokers so they could give the best lending advice suitable for their client's needs. Liz enjoys building relationships with brokers and helping them to achieve their goals.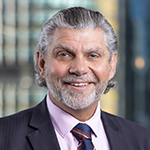 Business Development Manager
(NSW)
Settling loans is what Craig does.
Having worked for mortgage insurers for more than 14 years, retail banking for 5 years, securitised funding for 3 years as well as running his own brokerage for more than 5 years, Craig intimately understands the mortgage process including the effort you go through attracting that client.
This is why he's so passionate about finding a simple and quick solution, so you can confidently service your client and satisfy their needs and expectation.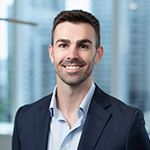 Business Development Manager
(NSW)
Logan has taken the discipline and professionalism learnt from serving four years in the Australian Defence Force and applied it to a flourishing career in finance. He has worked closely with brokers as a Relationship Manager and Partnership Manager at AFG, and most recently as a BDM in SME for Westpac, assisting brokers and customers with business and residential finance.
Logan is extremely passionate about the broker channel. He enjoys building new relationships, cultivating existing ones, and learning about each broker's business on an ongoing basis so he can provide tailored solutions to assist their customers.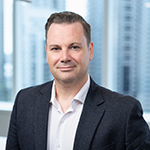 Business Development Manager
(VIC)
Adam has been working in banking and finance since 2005, with a diverse range of experience in Mortgage, Commercial and Consumer Lending.
Having worked as a broker himself, Adam understands the complex needs of your clients and the need to think outside the box. Adam prides himself on his responsive, solutions-focussed approach.
Adam is driven by delivering positive outcomes for you and your clients and he is passionate about helping brokers grow their businesses.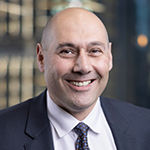 Business Development Manager
(VIC)
Bill has joined the Resimac sales team as a Business Development Manager and brings over 14 years of experience in the finance industry. He has held a range of sales and management roles within bank and non-bank lenders.
Bill has a deep understanding of Business Development, lead generation and the importance of customer service.
He was once a Mortgage Broker himself therefore relates well to his clients and thrives on building long lasting relationships.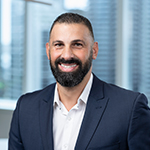 Business Development Manager
(VIC)
Marcell joined the Resimac 3rd Party Sales team in September 2017. His experience spans over 15 years, including credit and sales at mortgage managers, as well as a stint at one of Australia's largest aggregators.
His passion is with building relationships with brokers, and enjoys the "solution-finding" aspect to the scenarios, trying to make every deal work and helping the broker along the way in getting that deal across the line.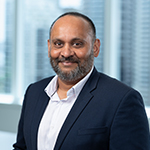 Business Development Manager
(VIC)
Shamith has worked in the finance industry since 2002, building up diverse knowledge and skills through roles including Branch Manager, Account Manager and State Sales Lead. For the previous six years before joining Resimac, he worked as a BDM at a non-bank, focusing on developing their Victorian and Tasmanian relationships.

With a Diploma in Finance & Mortgage Broking, along with his wealth of experience with end-consumers, coupled with his extensive knowledge of non-conforming products, Shamith has exceptional credentials and a unique ability to help brokers deliver customer-centric solutions, maximising customer satisfaction.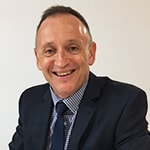 Business Development Manager
(QLD)
Alastair has been in banking and finance since 1990 and joined RESIMAC in 2016 prior to its merger with Homeloans. He has worked in a broad range of different roles in the industry, from bank branch manager to commercial banking and from operations to business development.
Alastair's success as BDM is driven by his ability to add value through solution-based selling. His greatest satisfaction in the workplace is helping his clients grow their businesses.
Business Development Manager
(QLD)
Janelle joined the Resimac Team in April 2014 and has been in the finance industry since 1998. Her experience is primarily in credit roles and has held DLA with many of our current funding partners. She has also been a mortgage broker herself for over five years and has a good understanding of what the broker's require.
Janelle is passionate about being able to offer solutions to her brokers and likes to think outside the square. She strives to be the best she can be and is keen to build strong ongoing relationships with her brokers and business partners alike.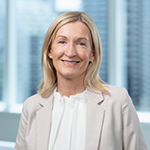 Business Development Manager
(WA)
Alison Johns is a Business Development Manager, having joined the Resimac team in June 2012. She is responsible for the ongoing development of our relationships with our business partners , as well as introducing new business to our organisation.
Having started out in the industry in 1992, Alison has extensive experience in personal and home lending, predominantly in business development roles.
Alison is passionate about providing exceptional service to our business partners, and to work with them to help their customers find a finance solution to suit their needs.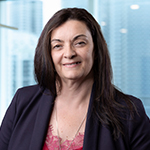 Business Development Manager
(SA & NT)
Jo joined the Resimac Team in May 2018 and has been in the finance industry since 1998 and the Broker Channel since 2008. She has held various roles over this time including Lending Specialist and Mortgage Broker. Jo has a vast understanding of the Resimac product range.
Jo is passionate about building lasting relationships and assisting brokers to provide the best possible outcomes to their clients. She prides herself on her attention to detail, organizational skills and strong product knowledge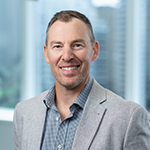 Business Development Manager
(SA)
Chris is an industry stalwart. He started his finance career in 2002, and over the last two decades worked in business development and operations at various major banks, non-banks, franchise groups and aggregators. Most recently, Chris spent the last few years gaining practical experience in financial planning and mortgage broking.
His broad experience gives him a deep understanding of the financial services landscape and a unique ability to support brokers, add value and help grow their business.
With his driven, can-do attitude and passion for positive customer outcomes, Chris will help our Adelaide-based brokers grow, through support and by adding unique value to their businesses.
Relationship Management Team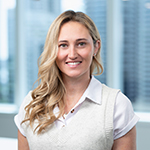 Rebecca joined the team at Resimac in March 2017 as a Sales Support Officer. Prior to joining Resimac, she worked at a mortgage broking firm qualifying clients and booking appointments for brokers.
Throughout Rebecca's role within Sales Support she has gained a sound knowledge and understanding of Resimac products and policies. Rebecca is enthusiastic and passionate about providing exceptional service to our business partners and providing the right solutions for her clients.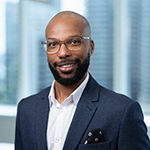 Felix has been in the finance and banking industry since 2008, with customer service, retail banking, mortgage lending and sales experience.
Prior to joining Resimac, he worked as a Business Development Officer for over two years. Felix has a strong knowledge of the third party channel and end to end processing from initial assessment to post settlement. He is passionate about building lasting relationships and working with brokers to find the best outcomes for their clients.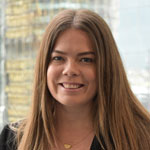 Leah has been working in the mortgage industry since 2007. Over this time she has held various roles in the Third Party Lending channel. Working directly in the Brokers office as a Lending Specialist and more recently directly with the Lender providing Brokers support with their submissions. This has given her the opportunity to gain exposure and experience in the full life of a loan.
Leah is passionate about building relationships with brokers and providing support so they can best assist their clients.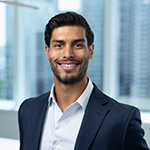 Riz has over 10 years' experience in financial services, having worked at a major bank in a variety of roles including business banking, broker distribution, personal lending and consumer and business servicing. In a dynamic and competitive finance environment, he prioritises connecting and building relationships with internal and external stakeholders to share knowledge, outcomes and develop effective solutions.
He is also passionate about providing ongoing and attentive services to help deliver outstanding experiences that exceed a broker's needs, to ensure return business.